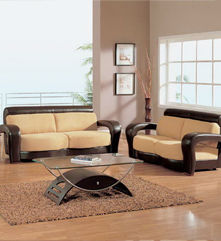 Balaji Furnishers & Traders is a proud manufacture of supreme quality provider of School, Office, Home, Restaurant and Hotel Furniture that is designed and can be customized as per the client's requirement. The dynamic range of furniture makes us the Best Furniture Makers in Faridabad which will upgrade the beauty of your place is what we can guarantee.
School Furniture: Believing in making studies fun with an interactive environment; we have concocted distinctive school furniture plans. The sort of classroom furniture we create includes Single and Double Desk Series, Library Furniture, Research Facility Furniture, Cafeteria Furniture for Maths, Science and Computer labs, Educator's Work Area, and numerous others.
Office Furniture: Balaji Furnishers and Traders is a Palwal, Haryana Based assembling organization which lies in the space of planning and production of office furniture. Our offered range is generally used to outfit Gathering Room, Board Room, Official Office, Conference Room, Dining Area and numerous others. In addition, we offer this range of products to our clients in standard as well as customized form as per their specifications and at the most affordable prices.
Home Furniture: Furniture is what makes the house complete. While the essential furniture like Dining Sets, Sofa Sets, and Television enhance a home, some latest accessories makes it look even more wonderful. In Balaji furnishers, a collection of home furniture which ranges from Dining Table, TV Cabinet to Double Bed, Couch Sets and Kitchen Rack with many more other options.
Yeah!!! This is the thing that you are searching for; the latest designs, best quality and the amazing look to match your interior. Provides the best comfort so that you'll get your peace of mind.
Home Furniture: We supply quality furniture of wide applications to our valued client's. Our product list involves Out-Door Furniture, Restaurant Furniture and Hotel Furniture. Our definite item list includes Synthetic Wicker Furniture, Bar stools, Wooden Tables, Chairs etc. Apart from this, customers can likewise purchase Folding Beds, Banquet Chairs and Tables, Coffee Sets, Stackable Chairs, Dining Chairs etc.