Why you should consult with an Interior designer
We all strive to maintain our sense of style to differentiate ourselves from others. So why preserve an outdated design? Why not design a fresh interior for home?
Anyone might be impressed by a beautiful house interior that replicates your style and taste at a glance. Who would not want this? You should consider an interior designer if you also want to guarantee the best interior design for home. This post will explain the benefits of hiring a home interior designer for best home interior design.
You'll be able to save money.
Do you ever purchase furniture thinking it would complement your house, only to find that it doesn't? Have you ever painted three or four times to discover the ideal color scheme? Although hiring a designer may seem to incur unnecessary expense, given that you will have to pay the additional designer's charge, doing so can assist you in avoiding making costly mistakes and help you make design choices that will raise the value of your property.
Time will be saved for you.
Two resources that most people wish they had more: time and money. A designer will save you time and be financially advantageous to you. A designer can foresee any potential barriers since they already have a trained understanding of what needs to be done and when it needs to be done.
You'll receive a qualified evaluation.
A qualified interior decorator or designer can provide you with an instant action plan for your area. Professional interior designers completed multiple apprenticeships in addition to their formal education. A skilled set of eyes will see things that you will undoubtedly overlook. Good interior designers have a keen sense of design and the required education, so they know how to combine them, which is a delicate balance in interior design. A good interior designer design. can give you best room interior design.
You'll have more contacts and greater resources.
Finding reliable sources is a well-known challenge. However, since designers already operate in the field of home renovation, they will have the trustworthy contacts you may require. Hiring a designer can quickly identify a reliable contractor, plumber, or electrician. You have all the advantages of hiring a professional with design training since designers and decorators know how to make a place that is both elegant and useful.
Tip: You can find Home Interior Furniture Solutions in Palwal
You're going to have a wow factor.
Interior decorators & designers are taught to think creatively and spatially and can perceive a bigger picture of the room than their clients can. Designers frequently use out-of-the-box thinking when it comes to home décor. In addition to excellent design sensibility, you'll also get attention to detail, from fabric selection and color schemes to fixture alternatives to optimum lighting and furniture arrangement. A qualified interior designer will develop a custom-designed interior to ensure everything fits precisely and is unique to your house interior decoration.
Conclusion
Suppose you are interested in interior design and decoration. In that case, You could believe that hiring an interior designer would be expensive and you can do it yourself, but in my view, this would not be the right course of action. A trained interior designer is more knowledgeable than you are about interior design and décor; they know best design of home interior. They can quickly grasp your needs and pleasantly surprise you with the best interior design. On a general note, if you want some cafe furniture, you can find the best cafe furniture in haryana.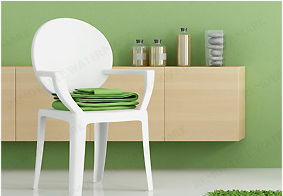 Best Home Interior Furniture Designs in Haryana
If you are looking for a new interior design or remodeling the complete furniture while rendering your existing ones, then it's easy to find what you're looking for at Balaji Furnishers and Traders where we provide with the best Home Interior Furniture Solutions in Palwal. Our range of Interior Designing Solutions is liked by our valuable clients. These Interior Designing Services enhance the look of Premises. Acquiring minimum cost maintenance and providing high sheen, These Interior Designing Solutions are catered as per the budget of the clients. Elegance is visible with our range of Interior Designing Solutions. We strive to provide our clients with the ultra-modern in furnishings for the home or office, including innovative custom furnishings, window treatments, lighting, accessories and unique artwork by interior artists. Our company has received trust on business relationships with providers and producers from around the world. This means our designers can provide you with greater selection, competitive prices and timely deliveries.